How to Roast a Jalapeno Pepper in the Oven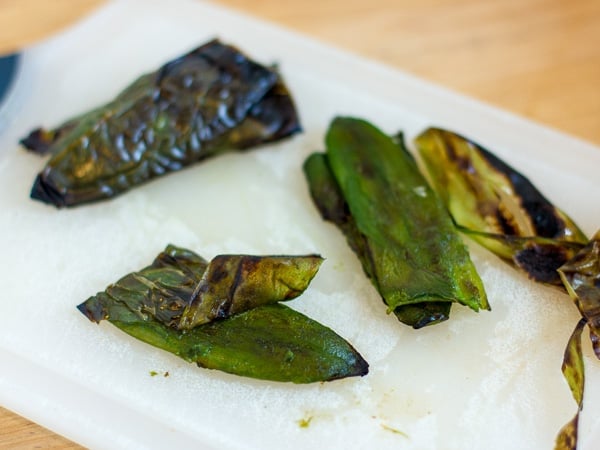 Roasted jalapeno peppers have a wonderful sweet heat that can be used in many dishes, from salsas to dips, beans, tacos and more. Roasting jalapeno peppers is very easy but remember that they can have a significant amount of heat. If you have sensitive skin, it may be necessary to wear plastic gloves to protect your skin from the oils of the jalapeno peppers.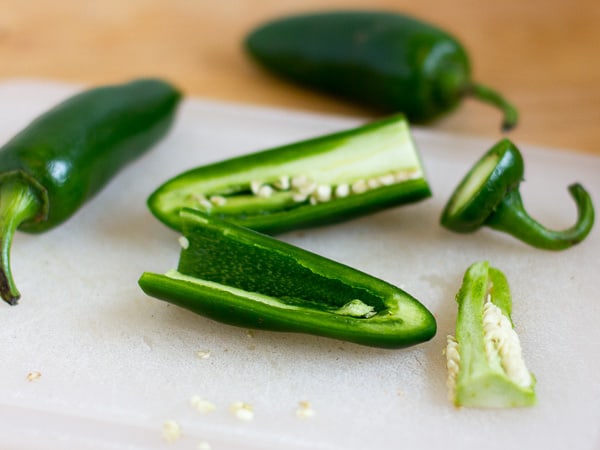 Cut the jalapeno peppers in half and remove the inner membrane and seeds.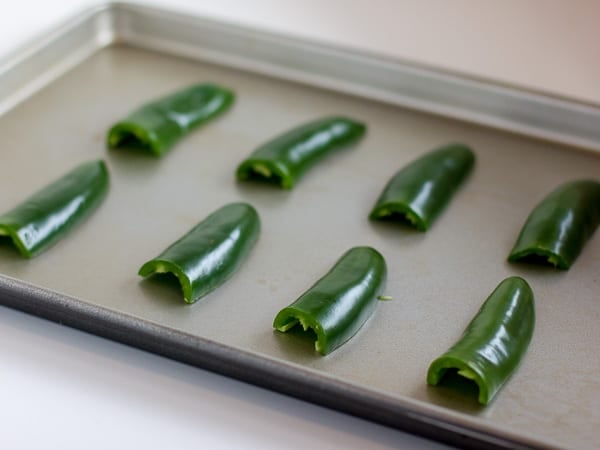 Place the jalapeno peppers, cut side down, on a baking sheet. If desired, line the baking sheet with aluminum foil.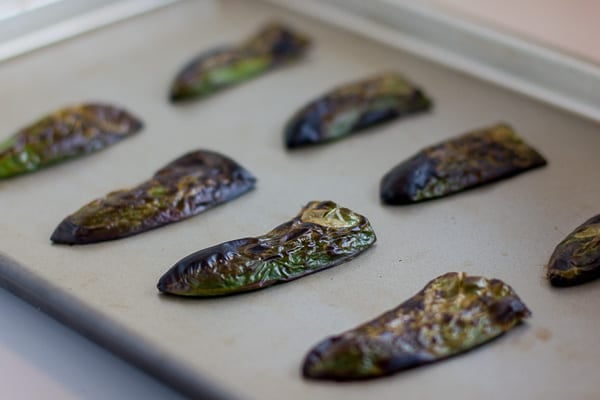 Set and preheat the oven to broil. Place the jalapeno peppers on one of the upper racks of the oven. Cook for 7-10 minutes. The skin will wrinkle and start to char and bubble. This is good!! There is incredible flavors with this charring. Watch the peppers though, because if they are in the oven too long, they will burn more than you want. The charring and bubbling on top is good but any burning of the inner flesh can cause the peppers to have an 'off' taste.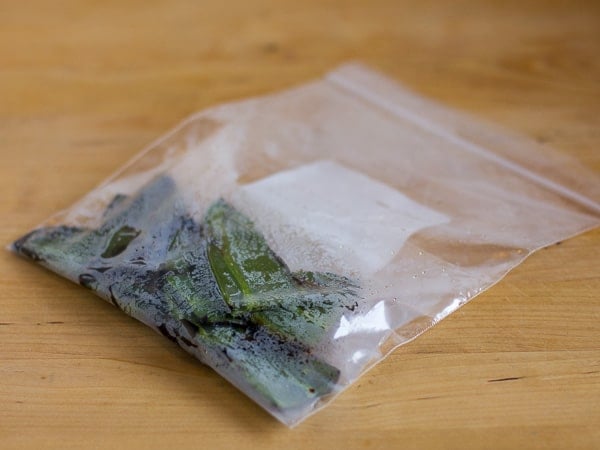 Right after the peppers come out of the oven, place them in a ziploc bag and seal it. This causes the heat in the jalapeno peppers to create steam. This further cooks the peppers and pulls the skin away from the flesh of the peppers. Keep them in the sealed bag for a minimum of 20 minutes.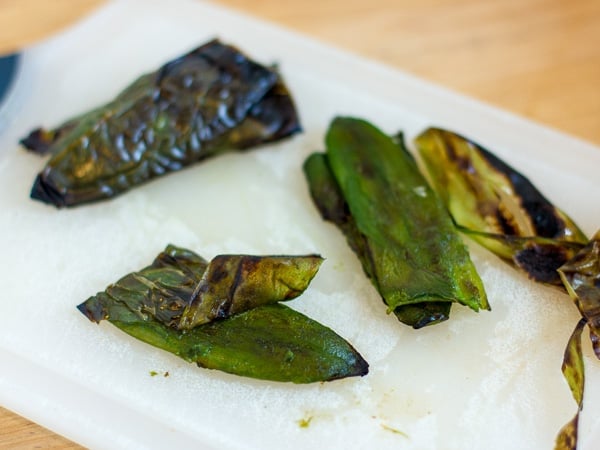 Remove the jalapeno peppers from the bag and pull the skin off the pepper. Discard the skins. Use the peppers in any dish that you desire the sweet heat of the roasted jalapeno pepper.