This boiled dinner of corned beef and cabbage is simple to make and a complete one pot meal. This is perfect for St. Patrick's Day!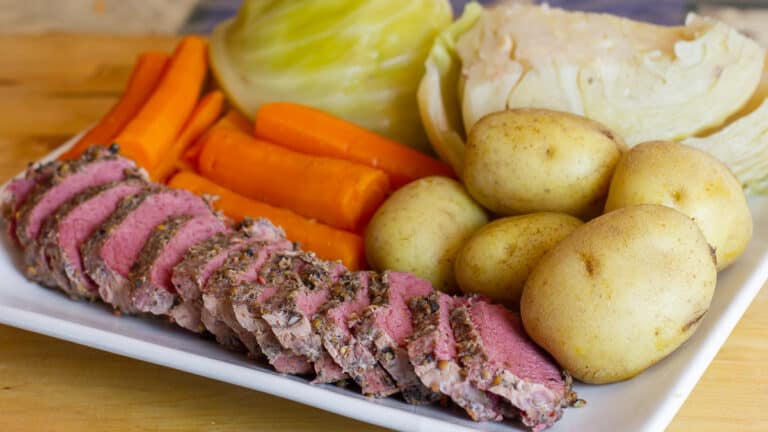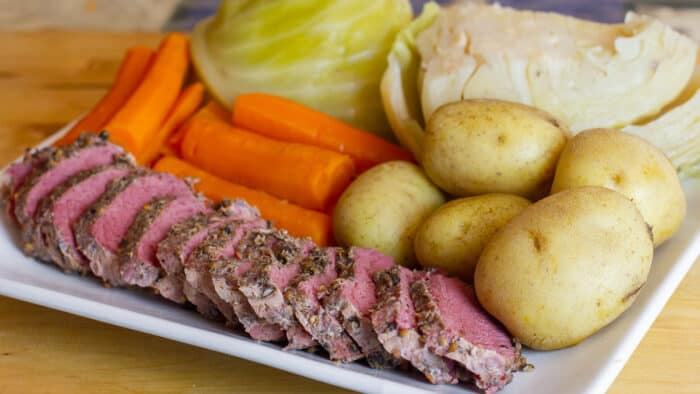 One of my favorite fall dinners is also one of the easiest meals to make. Throw a corned beef brisket, potatoes, carrots, cabbage, onions and maybe even some turnips or parsnips into a pot and fill with water. Bring to a boil and let it simmer for a few hours. That is it!! Also called corned beef and cabbage is a meal that is so simple to make, but wow, is it ever delicious!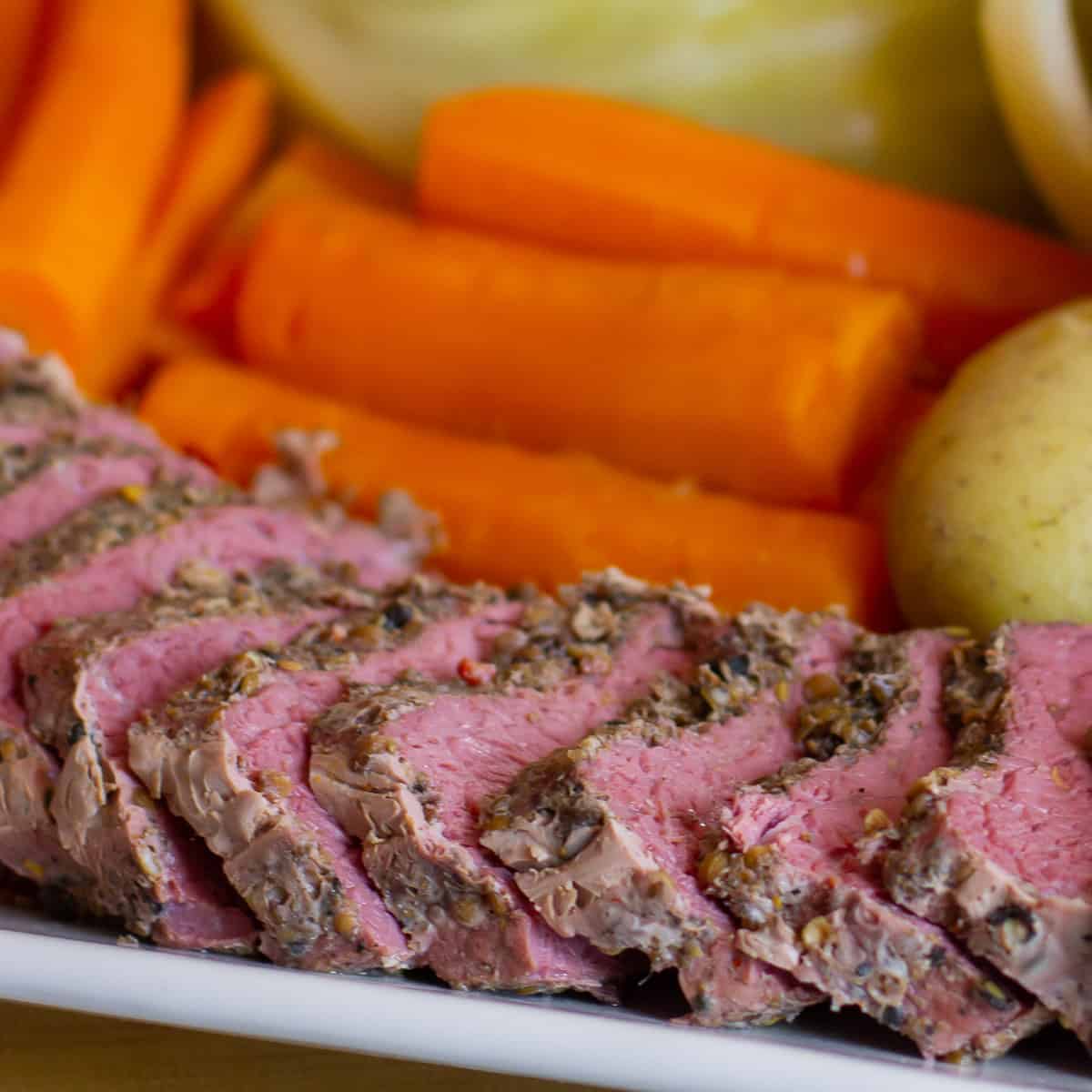 Corned Beef and Cabbage has many names
Irish Boiled Dinner
New England Boiled Dinner
Jiggs Dinner (the common name of this dish in Newfoundland and Labrador)
Colonial Boiled Dinner
This dish is similar to a popular meal in Ireland, called Bacon and Cabbage. Irish colonists began substituting smoked back bacon for corned beef brisket in the New World. I am not sure where my family ever picked up the tradition of eating this meal, since I do not have Irish ancestry, but I regularly remember having it on St. Patrick's Day as well as during harvest season in the fall.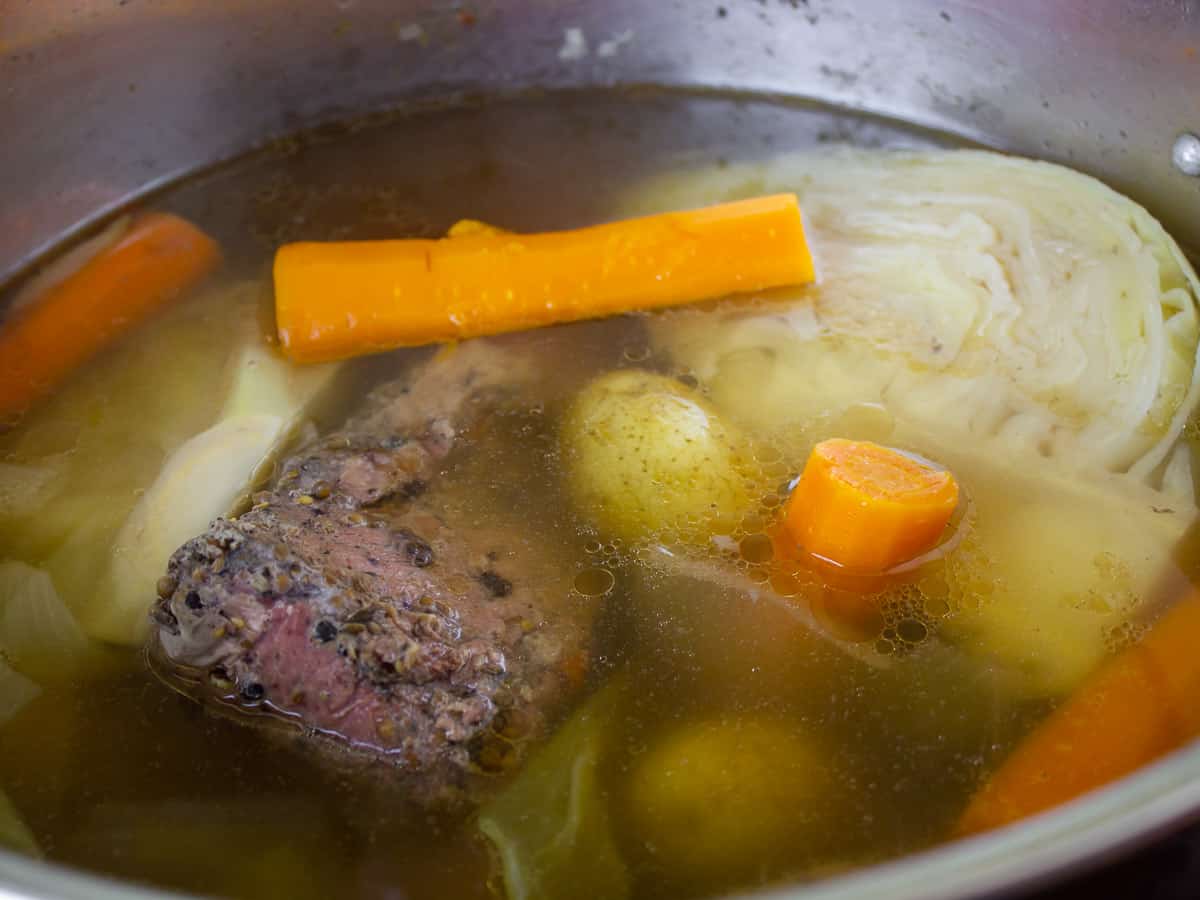 The seasoning of this dish comes from the spices on the corned beef. The corned beef can come packaged in different ways. Sometimes, the seasoning is rubbed all over the meat prior to packaging. Other times, the seasoning is in a little packet that comes with the meat.
Make sure that you include all the seasoning into the pot. If you desire to add more of the seasonings, your can go to your spice cupboard and add a little extra: black peppercorns, mustard seeds, coriander seeds, oregano, bay leaf and salt.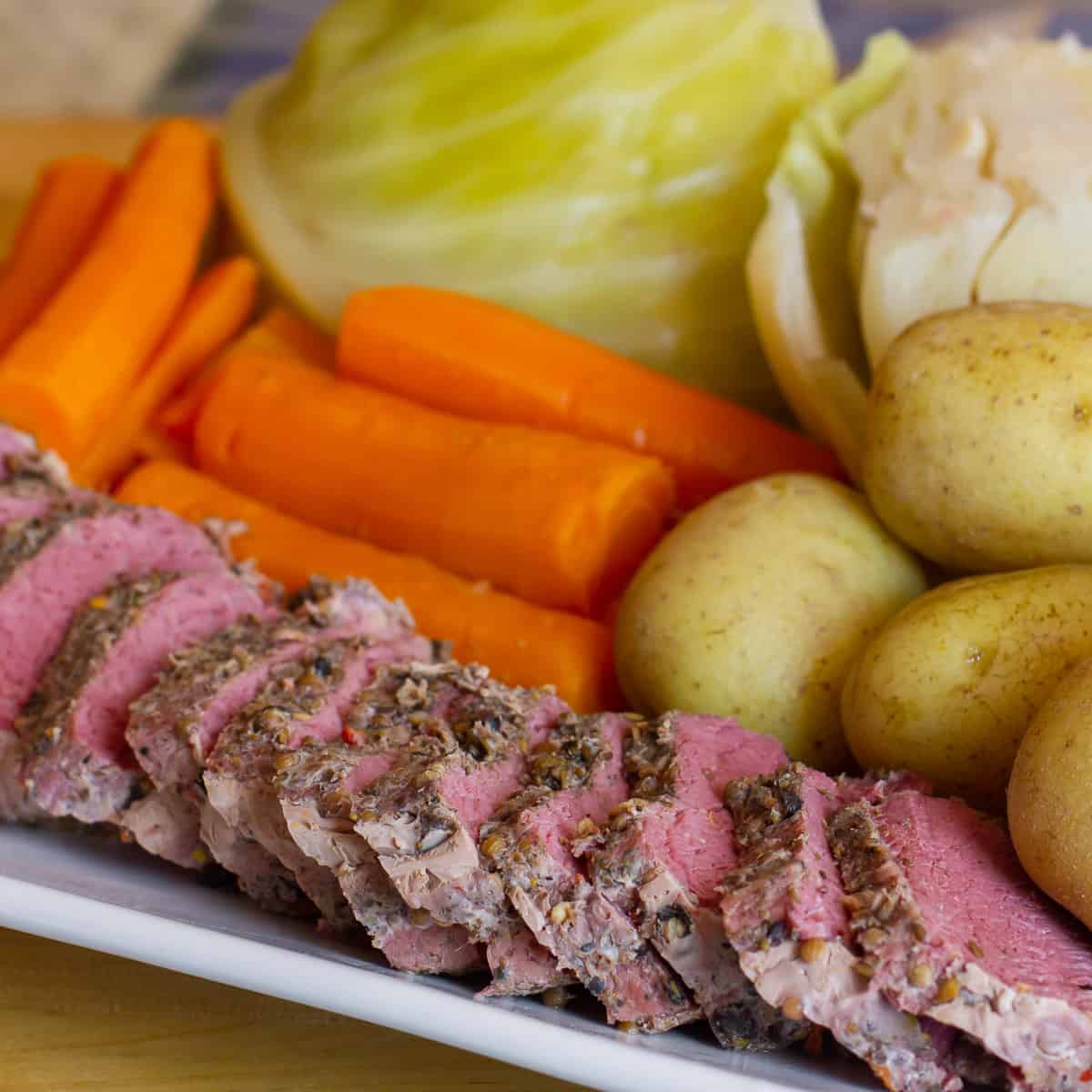 Other great Irish style recipes
Here are some other great recipes that I love to make on St. Patrick's Day
Irish Boiled Dinner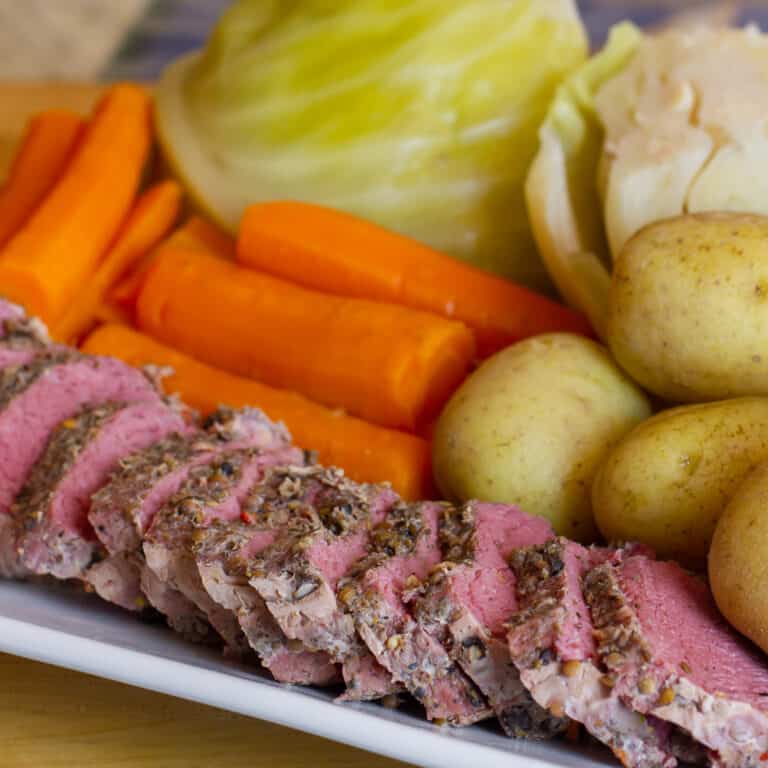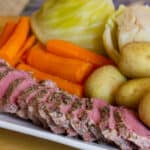 Print
Corned beef and cabbage meal popular in Ireland. Boiled corned beef brisket, potatoes, carrots or also smoked pork shoulder, turnips, cabbage, or onions.
Servings: 8
Ingredients
4 pound corned beef brisket
2 onions , peeled and quartered
4 garlic cloves , peeled
1 head green cabbage , cut into 4-8 wedges
10 medium potatoes , whole
8 medium carrots , peeled and cut in half
1 1/2 tsp salt
1 tsp pepper
water
Instructions
Place corned beef brisket, onions and garlic cloves into a pot large enough to hold all the ingredients. If the corned beef has a separate seasoning packet, include that in the pot as well.

Add water, enough to cover the brisket and even try and add plenty that would cover the cabbage, potatoes and carrots when they are added to the pot.

Bring to a low boil and cook for 2 hours.

Add remaining ingredients. If necessary, add more water to cover all the vegetables.

Bring back to a low boil and cook for 1 more hour or until all the vegetables are tender.
Nutrition
Per serving:
Calories: 671kcalCarbohydrates: 49gProtein: 43gFat: 34gSaturated Fat: 11gCholesterol: 122mgSodium: 3287mgFiber: 12gSugar: 8g