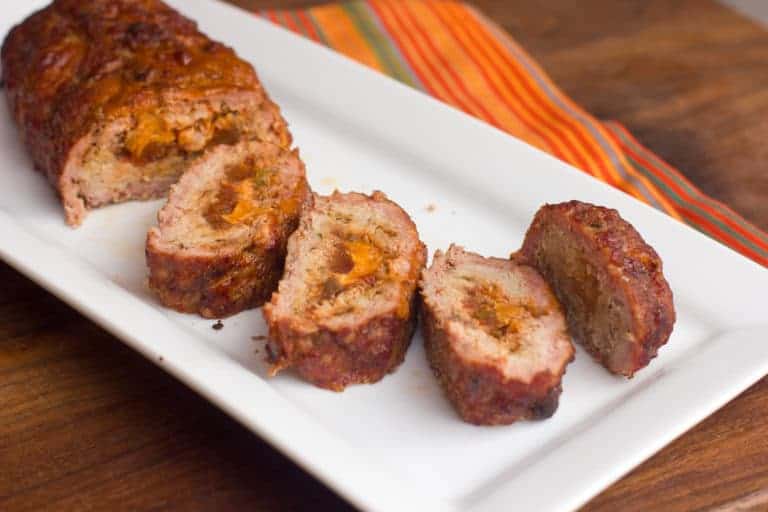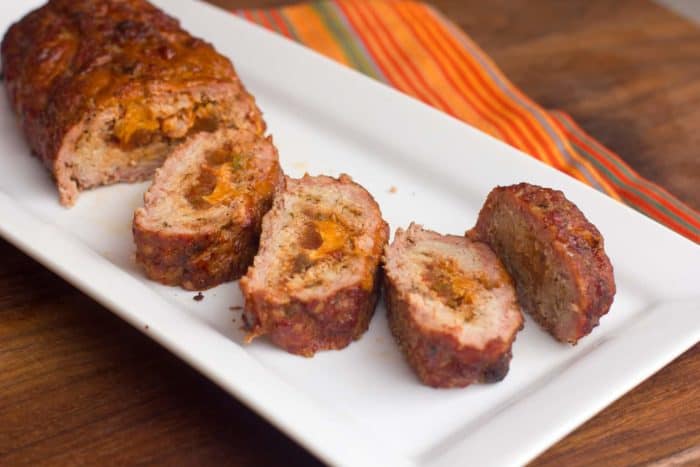 Smoked meatloaf is one of my most popular dishes and one that my family request possibly more than anything else I BBQ. While I enjoy a standard smoked meatloaf, I also love mixing it up and adding some variety to the meatloaf.
This is my basic recipe for smoked meatloaf.
While a smoked meatloaf is great, I absolutely love the smoked fatty!
A fatty is essentially a rolled up log of ground beef or pork that is stuffed with veggies, cheese or other stuff. There are so many options for what to stuff in a fatty.
This Smoked Salsa Fatty is by far the simplest one that I have ever made. It does not require much prep time and uses a jar of salsa and some grated cheddar for the stuffing. But, the end result is one super tasty fatty.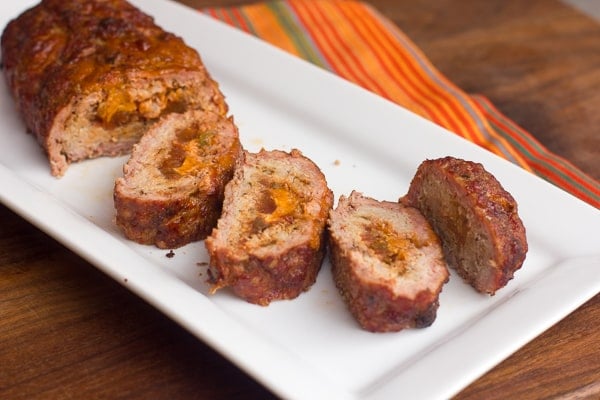 Here are a few recipes on my website of other fatties: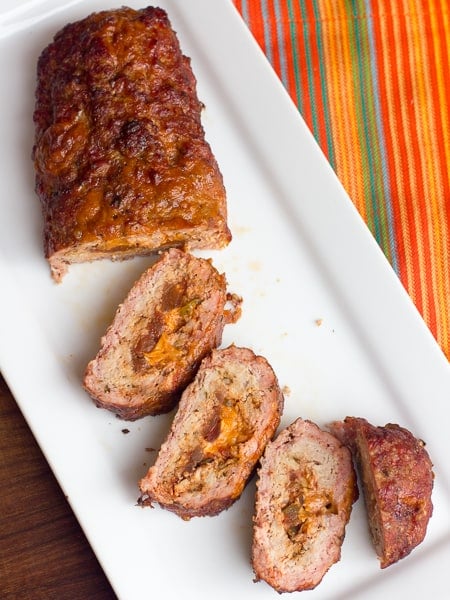 I used ground pork for this fatty, but you could easily substitute ground beef, chicken or even turkey. I have often made a fatty with a mixture of both ground beef and pork and it has come out very well.
Depending on your desire for spice and heat, you can choose to use mild or hot salsa. The heat of a hot salsa will definitely infuse into the fatty and provide some a spicy end result.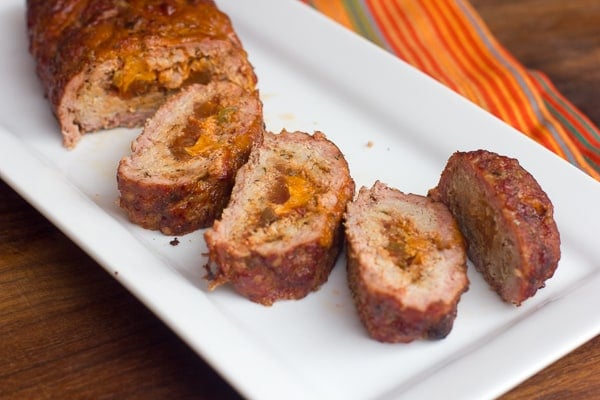 I like to smoke the fatties at a temperature of 250F. Regarding wood, I have used many different kinds and tend to prefer some of the standard ones like hickory, apple, oak or maple.
Smoke the fatties until they reach an internal temperature of 165F. The time can vary depending on the amount of stuff in the smoker, the size of the fatty and outside temperature.
But, I find that 2 1/2 hours tends to be the average time for the fatties to be finished cooking and reach that 165F internal temp.
Smoked Salsa Fatty Meatloaf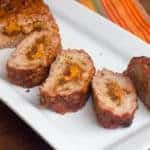 Print
Smoked meatloaf stuffed with salsa and cheddar cheese. Made with ground pork. This fatty is made in an electric smoker but is great in pellet or lump charcoal smokers as well.
Servings: 4 people
Ingredients
1 1/2 pound ground pork
1 tsp chili powder
1/2 tsp garlic powder
1/2 tsp dried oregano
1/2 tsp salt
1 cup salsa
1 1/2 cups grated cheddar cheese
Instructions
Mix the ground pork, chili powder, garlic powder, oregano, and salt until well combined. Roll the meat mixture into a 10x10 inch square. Roll in a large freezer bag or on parchment paper so the meat will roll into the fatty easily.

Spoon the salsa in a line in the middle of the sausage meat. Sprinkle the grated cheddar on top of the salsa.

Roll up the fatty so that the cheese and salsa are completely surrounded by the meat mixture. Place the fatty on a smoker rack.

Set your smoker to 250F. Smoke the fatty for about 2 1/2 hours. Remove when the internal temperature is at 165F.