Chili Garlic Baby Bok Choy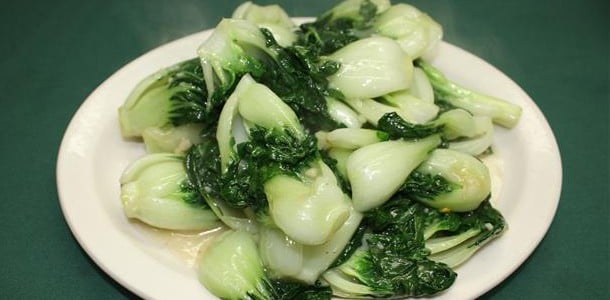 Baby bok choy is one of my favourite vegetables. It is so much more tender than once it is fully grown. It is also hard to find and almost only available at Chinese food markets. This is a simple dish that I came up with after having it at a restaurant.
Chili Garlic Baby Bok Choy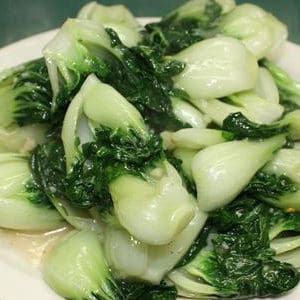 Print
Servings: 4
Ingredients
10 bunches of baby bok choy - washed but still whole
3 tbsp olive oil
3 cloves garlic , minced
1 tbsp of crushed chilies
water
Instructions
Heat oil in a large saucepan on medium high heat.

Add garlic and chilies. Stir for one minute.

Add bok choy and 1/4 cup water.

Cover and Stir occasionally.

Serve once all the bok choy are cooked through, about 15 minutes.