Chili Garlic Baby Bok Choy
A side dish that is perfect alongside rice, asian noodles and so much more. So fast to prepare, this is great for a weeknight meal!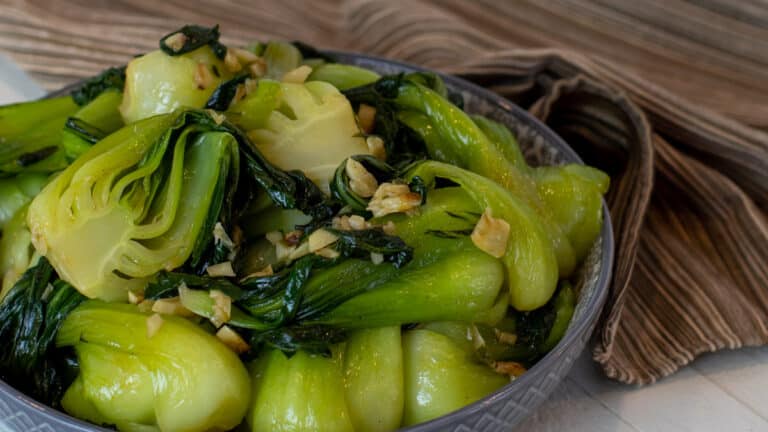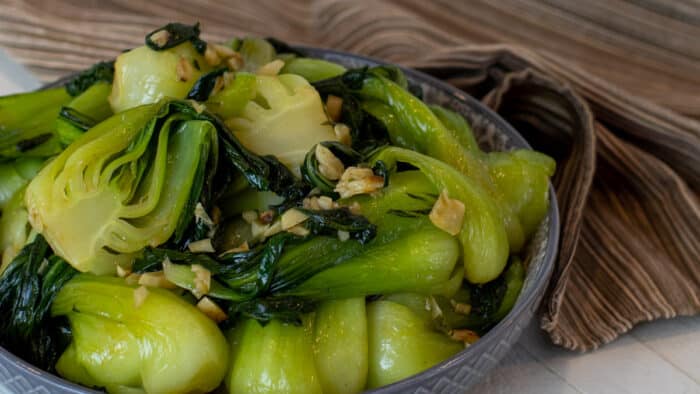 Baby bok choy is one of my favourite vegetables. It is so much more tender than once it is fully grown. It is also hard to find and almost only available at Chinese food markets. This is a simple dish for chili garlic baby bok choy that I came up with after having it at a restaurant.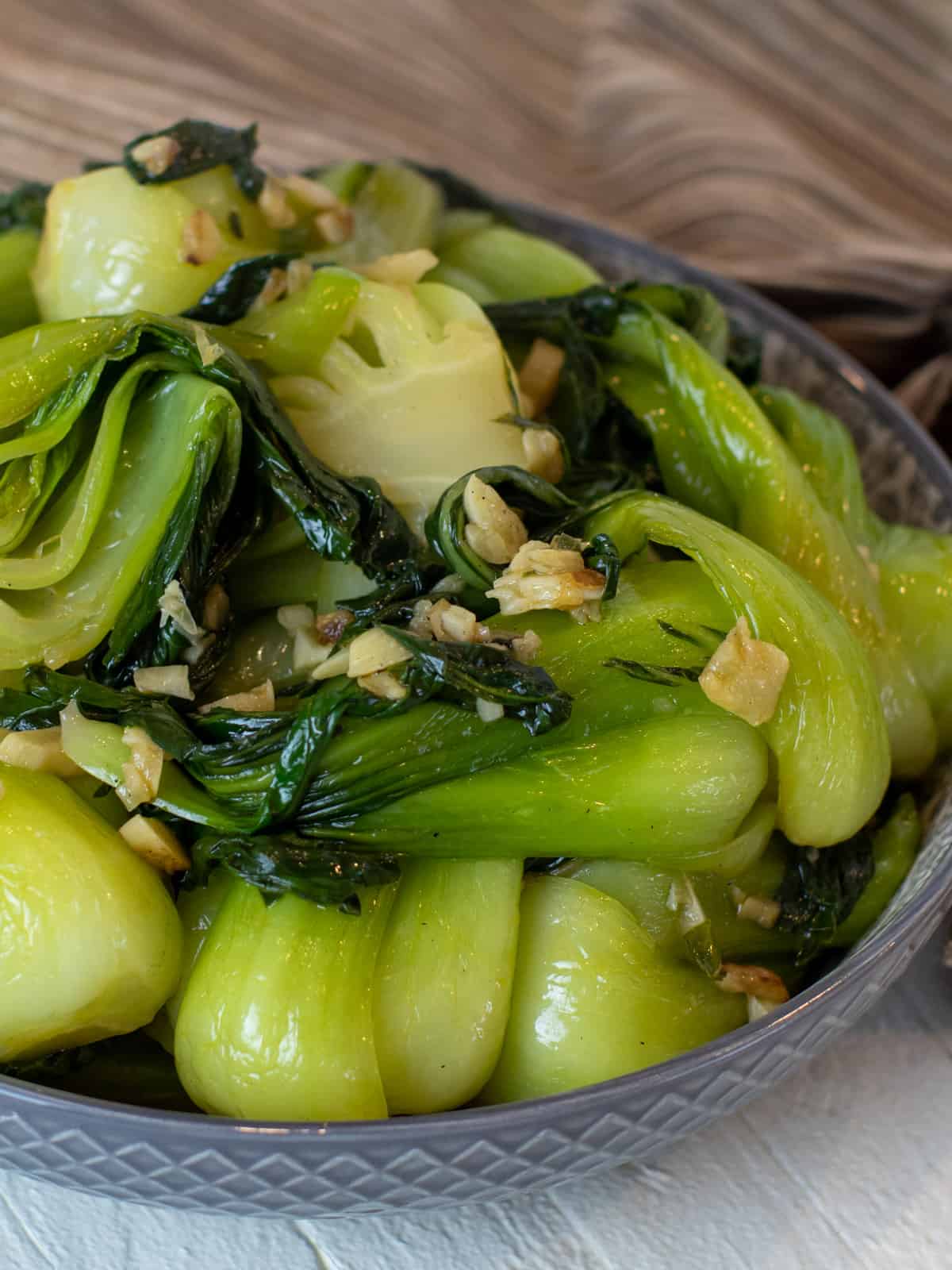 What Makes The Bok Choy So Good?
This recipe is the epitome of a simple side dish. It uses just a handful of ingredients and requires very little prep and cooks in a matter of minutes.
Perfect with a rice or noodle dish. Spoon some of the bok choy and sauce onto a bed of rice to enhance the flavour of the rice. So good!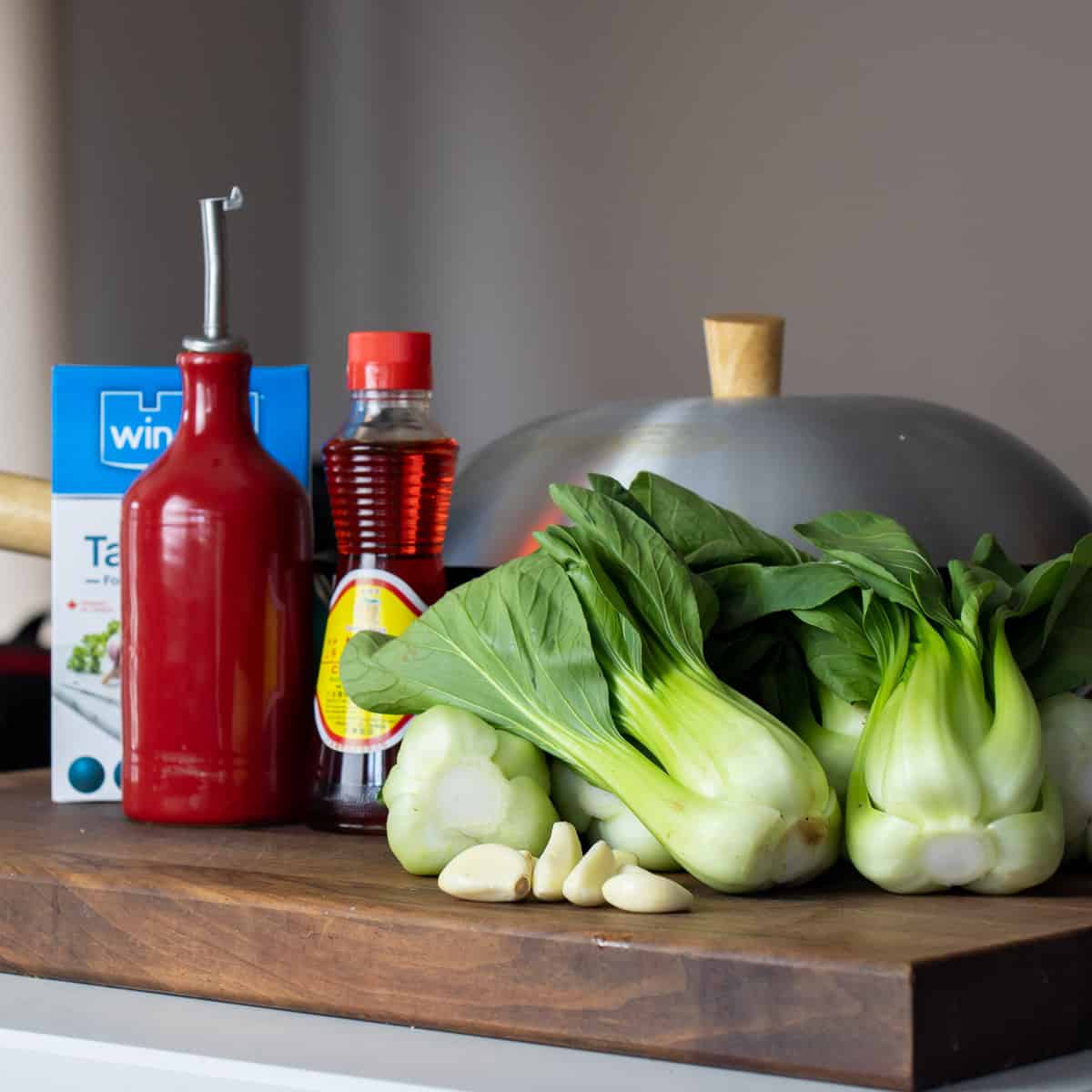 Ingredients You Need
Making this stir fried chili garlic baby bok choy is very simple and uses just a handful of ingredients.
baby bok choy
oil
garlic cloves
chili oil – this
salt
water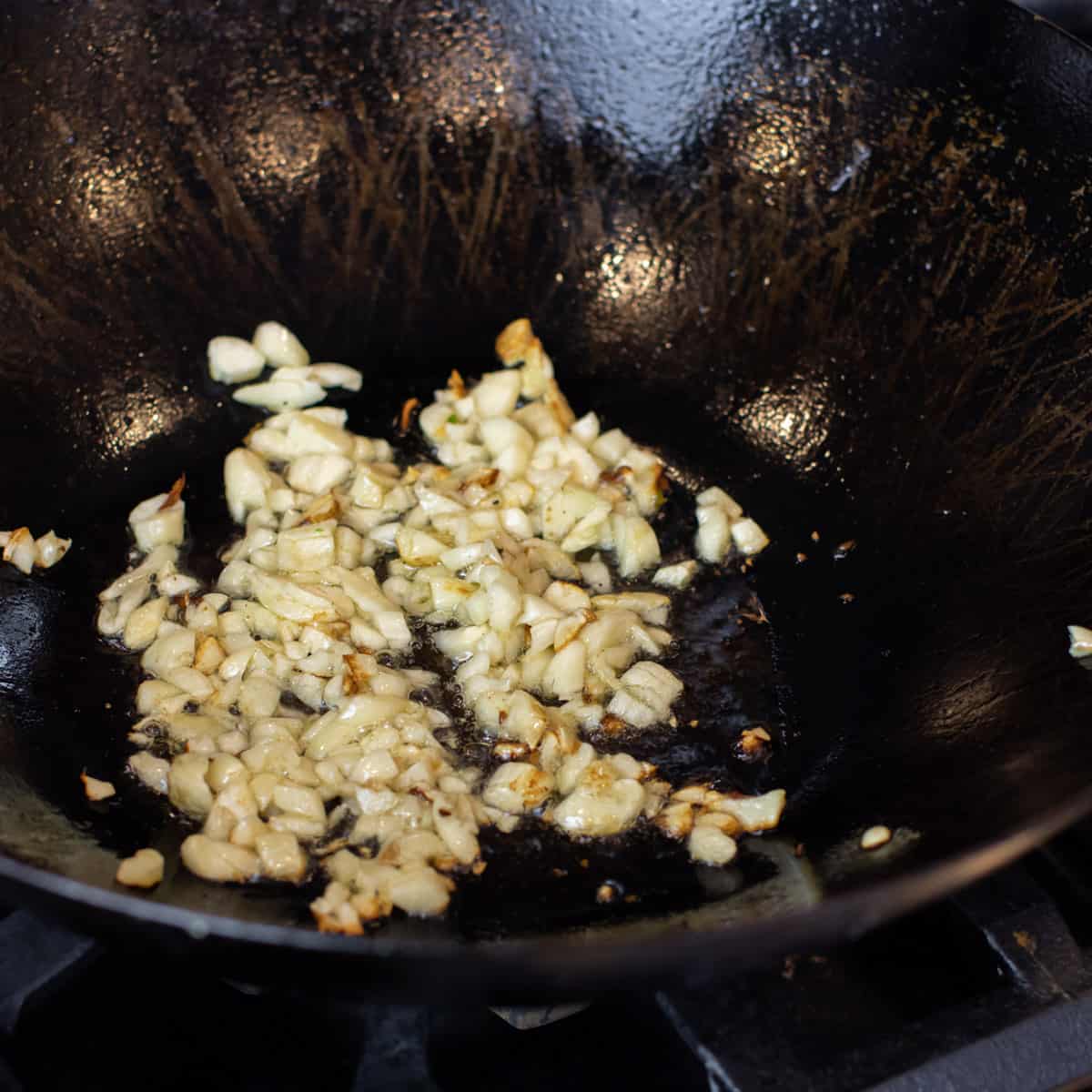 Sauté The Garlic
Heat the oil in a wok or large skillet over medium heat. Add in the minced garlic and saute, stirring often. It is important to make sure that the garlic does not burn, so if it seems to be browning too quickly, reduce the heat to a medium low.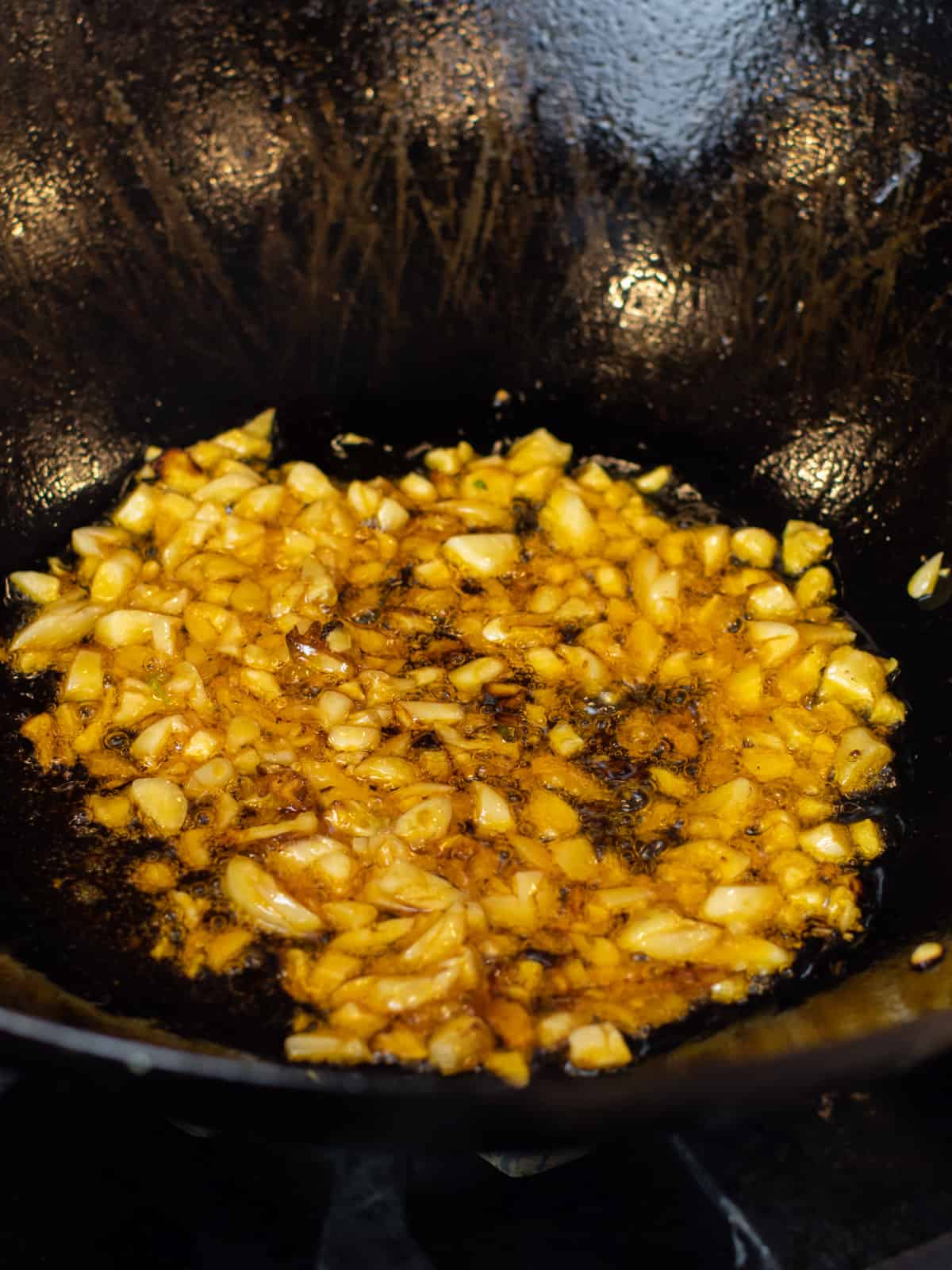 Oh Yes – The Chili Oil!
Once the garlic has started to brown around the edges, pour in the chili oil. Continue to cook for a couple minutes more. The reddish colour of the oil indicated that there will be some spice to these bok choy.
Expert Tip! I have used many different brands of chili oil over the years and some are hotter than others. Be aware that the recipe for oil in this dish might make is hotter or milder than you prefer. You may want to start with a smaller amount and taste it first. Then add more if desired.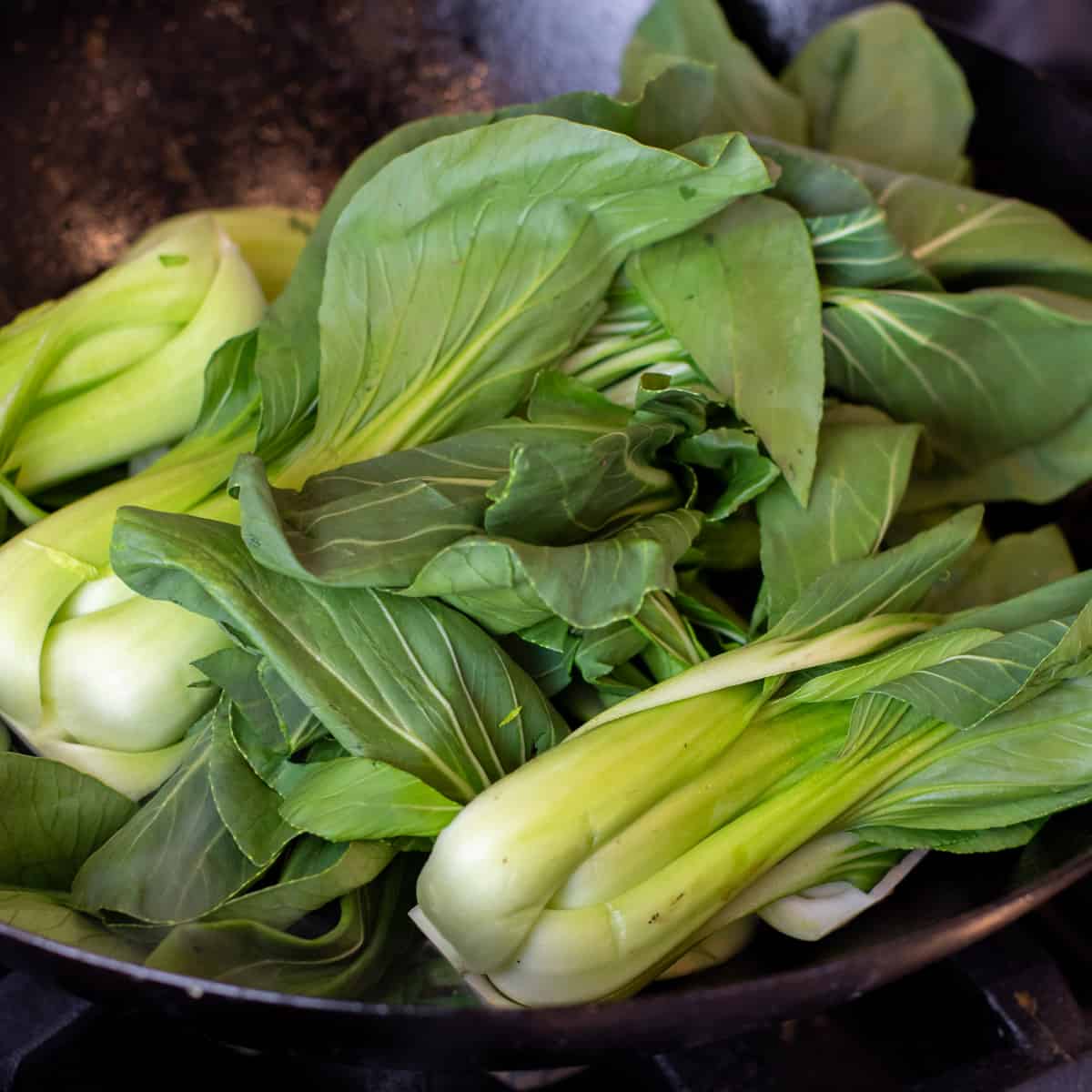 Wash And Cut The Bok Choy
Make sure that the bok choy is well rinsed. Sometimes there is dirt or sand in the base or crevices of the leaves so it is important to thoroughly wash them.
Cut them in half lengthwise. I like to prepare them this way because it not only reduces the cooking time, but the garlic and chili oil will get into the bok choy between the leaves and enhance every bite.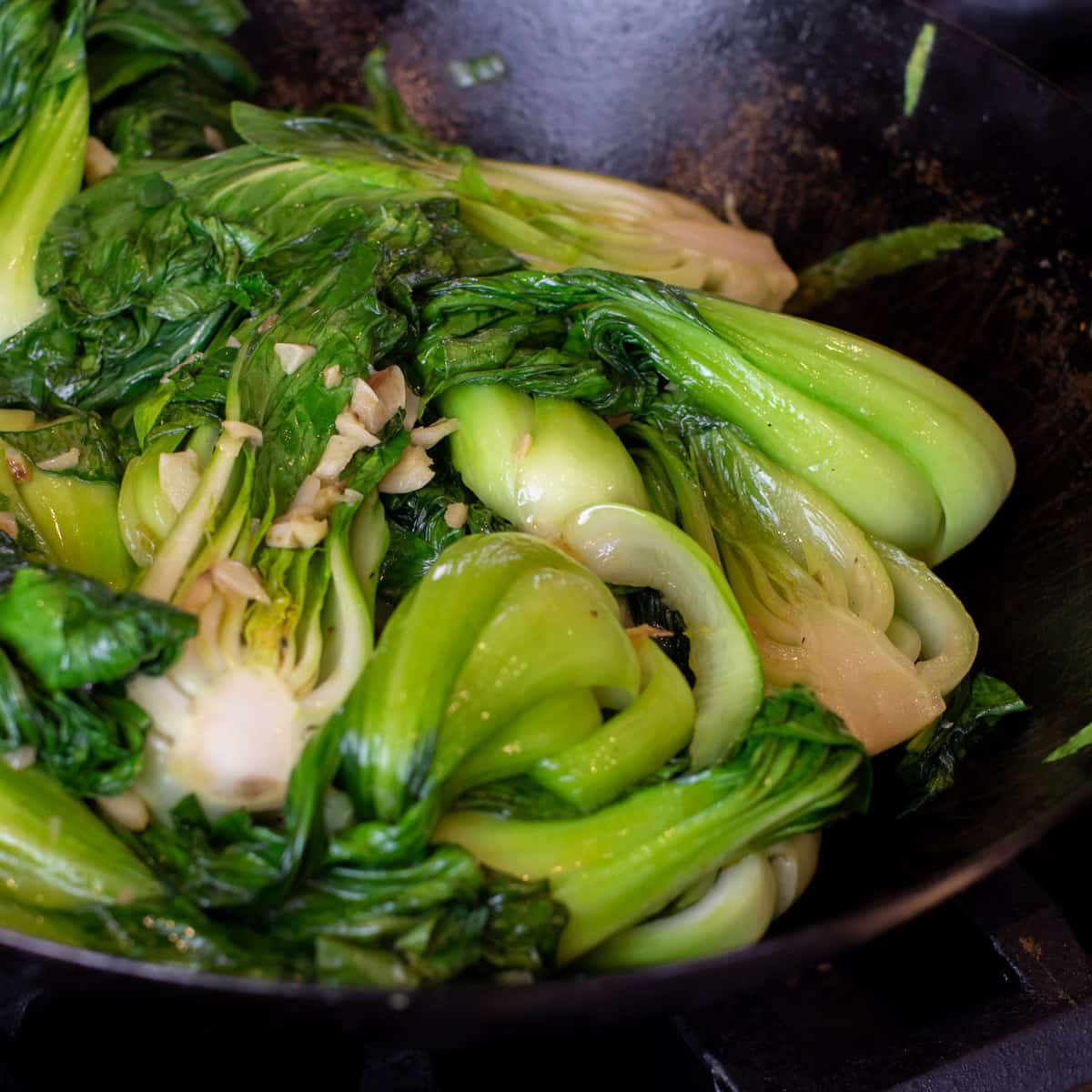 How Long To Cook Bok Choy
Add bok choy to the wok or skillet and pour in the water. Cover with the lid and let it cook. Check on the bok choy every few minutes and stir them around. They are finished when they are tender and cooked through at the base of the leaves. This should take about 15 minutes. When it is ready, serve it immediately.
Expert Tip! This method of cooking bok choy is almost steaming them. Since they are so fat at the base, you can not expect them to cook through from just sautéing. That is why it is important to keep the lid on during the cooking as much as possible. With the lid on, the bok choy will steam while it sautés, allowing it to cook through more evenly.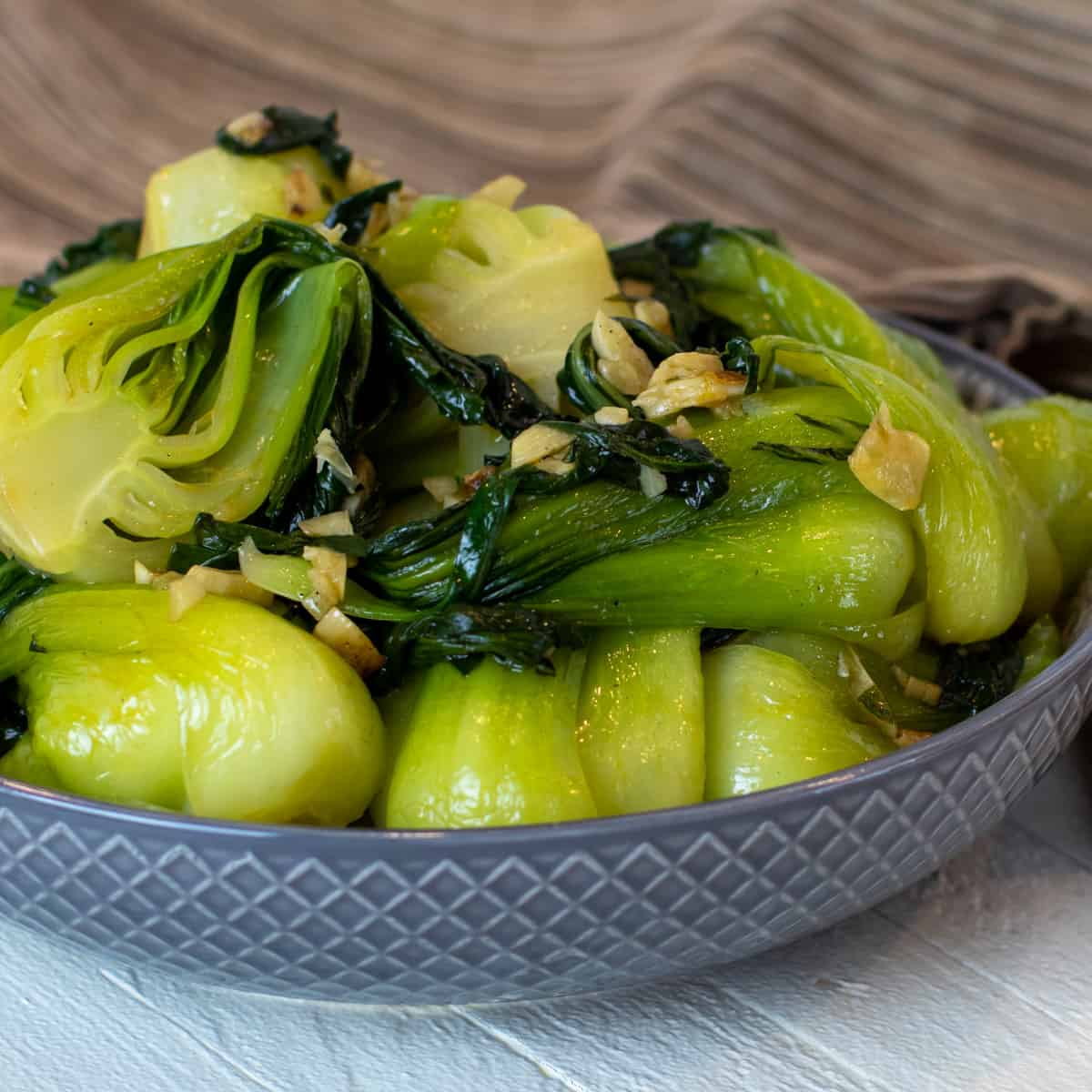 Other Recipes To Serve With This Bok Choy
If you are looking to serve this chili garlic baby bok choy as part of a meal then check out these other recipes!
Chili Garlic Baby Bok Choy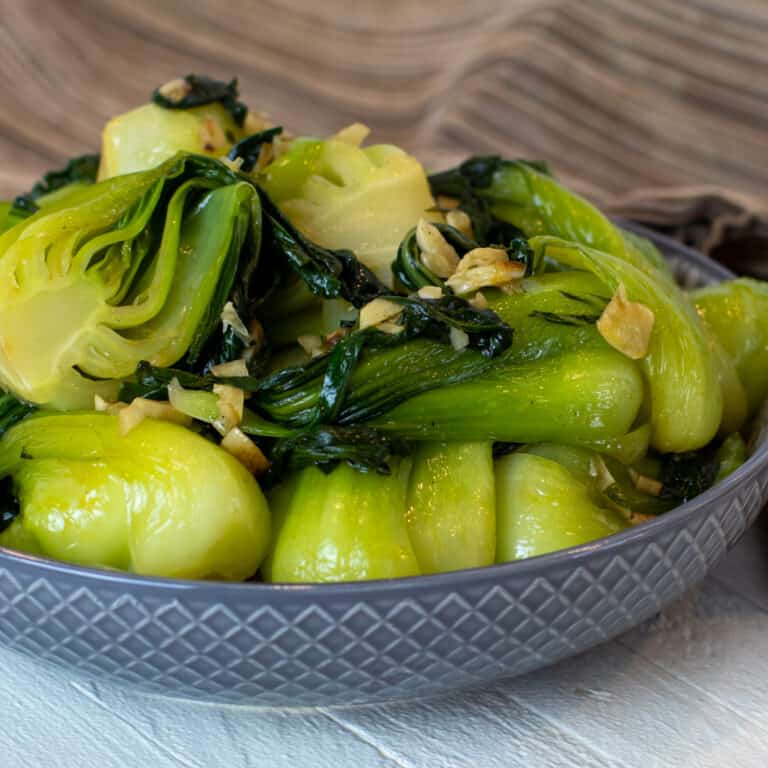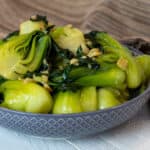 Print
A simple recipe for how to make chili garlic baby bok choy in a wok. Perfect recipe to serve with rice, asian noodles and more!
Servings: 4
Ingredients
10 baby bok choy
3 tbsp oil
8 cloves garlic , minced
1 1/2 tbsp chili oil
1 tsp salt
water
Instructions
Wash bok choy and cut in half.

Heat oil in a wok, or large skillet, on medium heat. Add the garlic and sauté for a couple minutes.

Add the hili oil and salt. Sauté for another minute, stirring often.

Add bok choy and 1/4 cup water.

Cover and stir occasionally.

Serve once all the bok choy are cooked through, about 15 minutes.
Nutrition
Per serving:
Calories: 185kcalCarbohydrates: 8gProtein: 3gFat: 16gSaturated Fat: 2gSodium: 766mgFiber: 3gSugar: 3g