Shrimp Avocado and Tomato Salsa
A unique salsa with chunks of tomatoes, avocados and shrimp. This is packed with flavour and great as an appetizer or part of a Mexican dinner.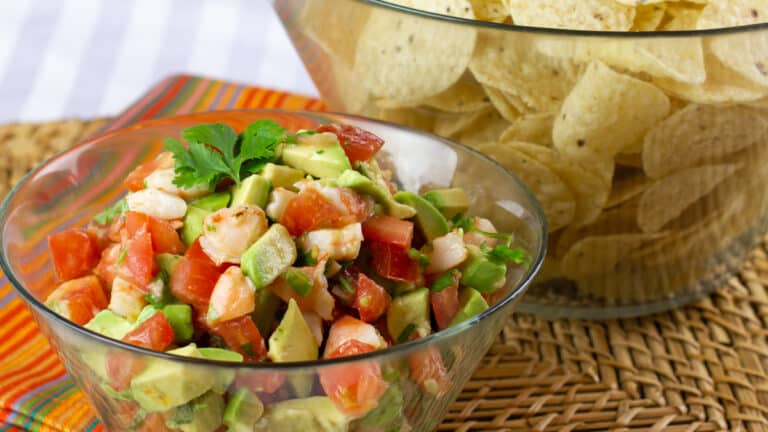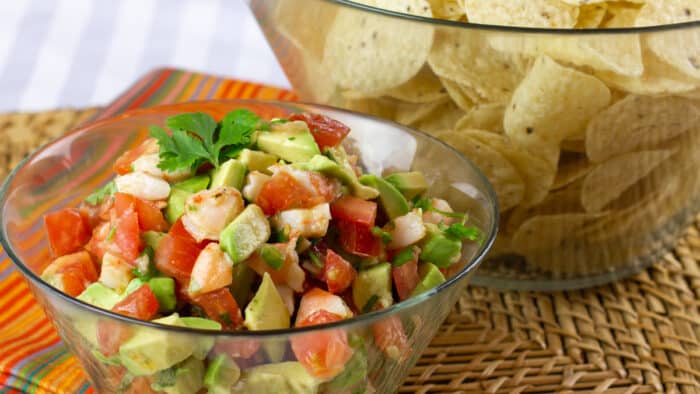 I love salsas, dips or anything that I can scoop with a tortilla chip or cracker. This shrimp, avocado and tomato salsa, is one of my favourites that I make all the time.
This salsa has such a bright flavour and a nice twist from a traditional tomato salsa.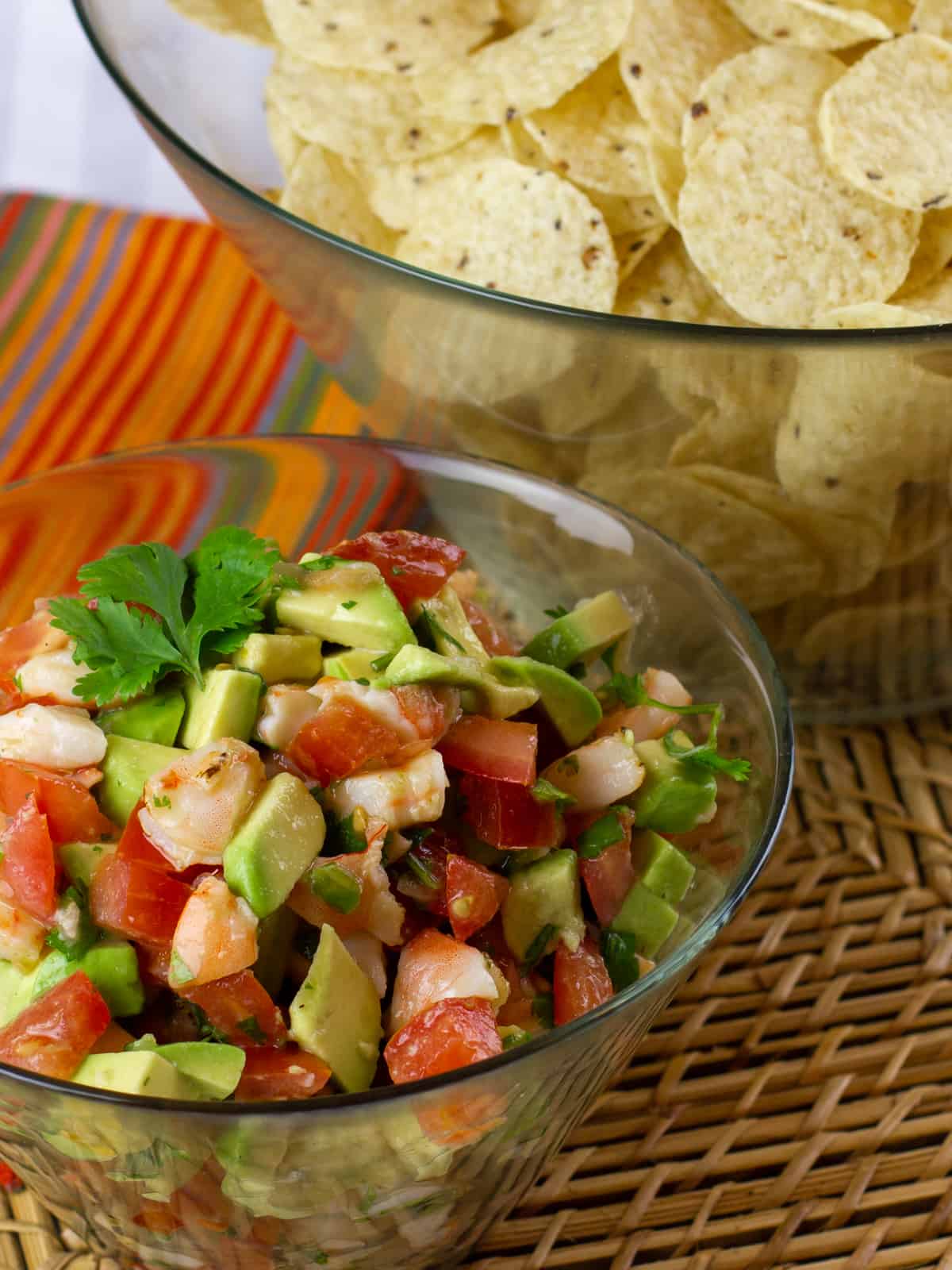 How to Cook the Shrimp?
Many times that I have made this shrimp, avocado and tomato salsa, I have purchased a bag of frozen cooked shrimp to use. Precooked shrimp works great for certain recipes and this salsa is one of them. Let the shrimp thaw, and then cut them into chunks.
If you want to cook the shrimp, then I would usually use this method: How to Cook Peel and Eat Shrimp. It is very easy and a great way to boil a pound of shrimp.
Some other ways would be to grill shrimp, sous vide shrimp or even try smoked shrimp.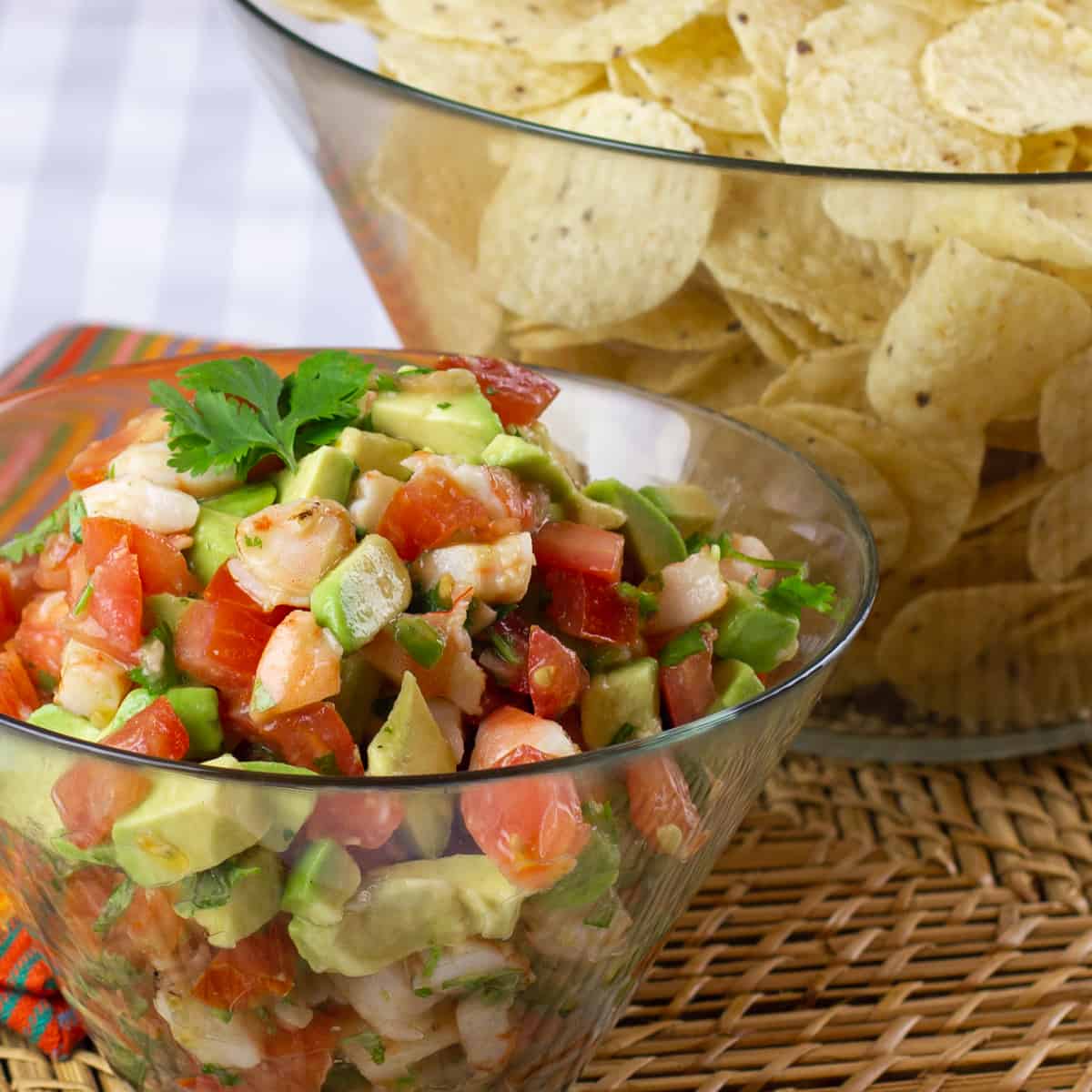 How to Make this Salsa?
Making this salsa, could not be much simpler. All you need to do is scoop the avocado out of its hard skin and remove the large pit. Cut the avocado into nice sized chunks. Do the same with the tomato and peeled shrimp so that they are all a similar size.
Core and mince a couple jalapeno peppers and finely chop the fresh cilantro. Add all these ingredients to a bowl and toss with the salt and lime juice. Make sure to let the salsa marinate for a bit before serving.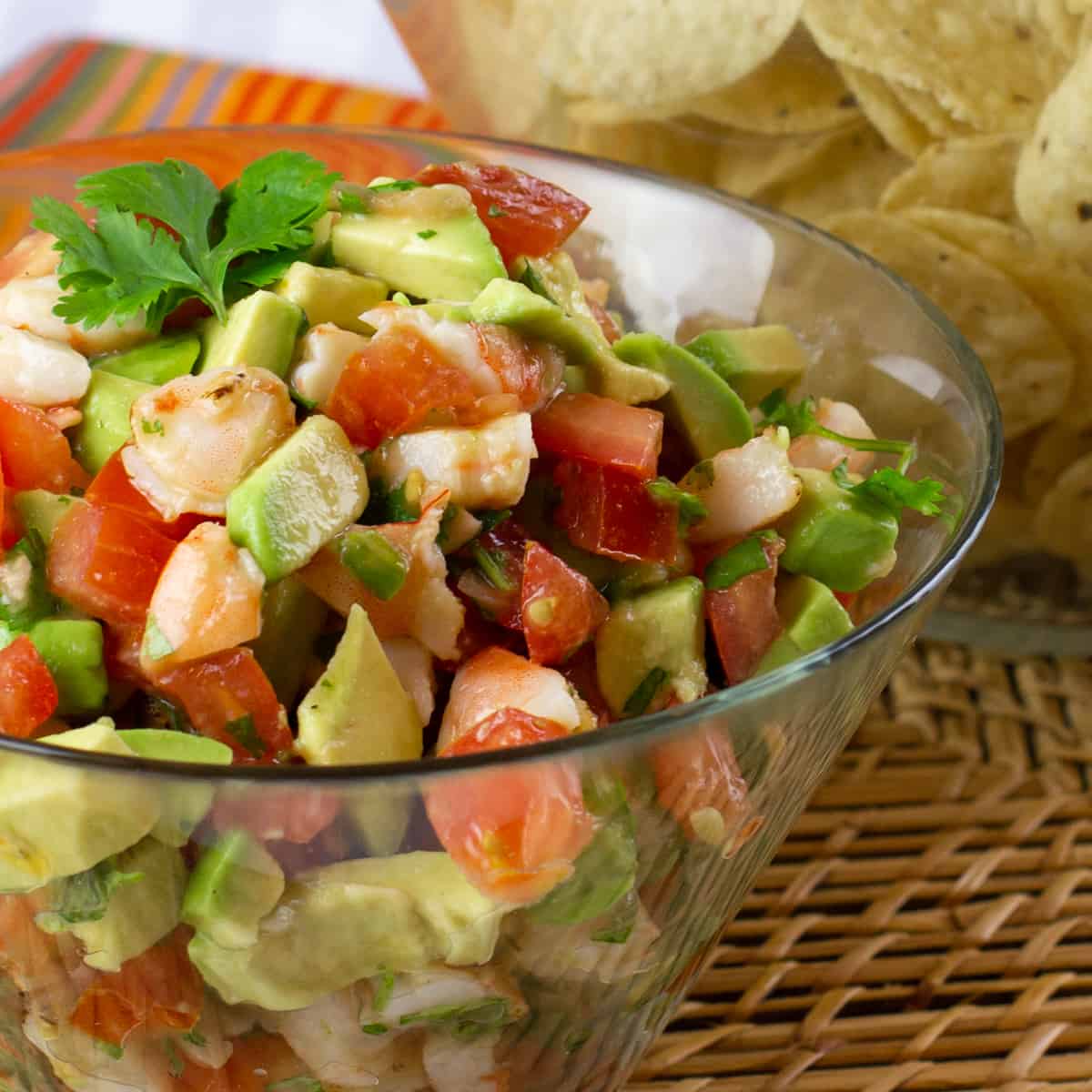 Other Salsa Recipes
If you are looking for some other salsas then check out these recipes!
Shrimp Avocado and Tomato Salsa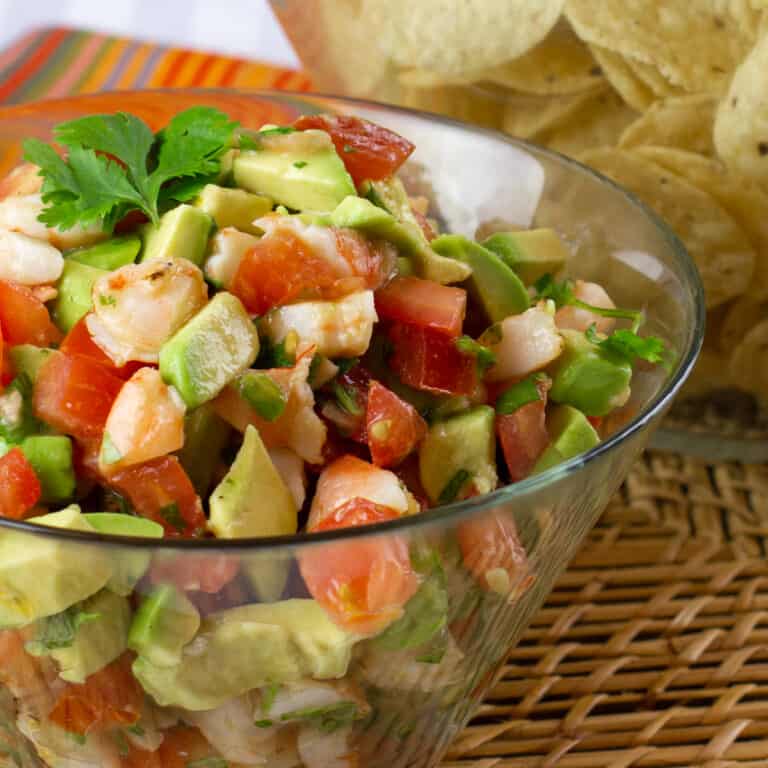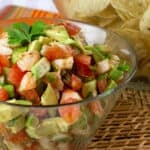 Print
Bright and light salsa of shrimp, avocado, tomatoes, jalapeno, cilantro and lime juice. Use as a salsa to go with nacho chips or to fill a soft taco shell.
Servings: 8
Ingredients
1 pound shrimp , cooked and peeled
2 avocados , peeled, cored and cubed
3 medium tomatoes , diced
2 jalapeno peppers , cored and minced
1/4 cup fresh cilantro , chopped
1/4 cup lime juice
1/2 tsp salt
Instructions
Cut the shrimp into 2 or 3 pieces.

Toss all the ingredients together.

Let the salsa marinate for 10-15 minutes before serving.

Serve salsa with tortilla chips
Nutrition
Per serving:
Calories: 140kcalCarbohydrates: 7gProtein: 13gFat: 8gSaturated Fat: 1gCholesterol: 91mgSodium: 219mgFiber: 4gSugar: 2g